My long awaited rock star romance,
Managed 1
, is now available.
You can pick it up here on Amazon
. It's also in Kindle Unlimted, so you can get it free if you have KU (if you don't have Kindle Unlimited you can get a free 30 day trial. Click the banner on my
current-books page
to take advantage of this offer and read all the books you want for free).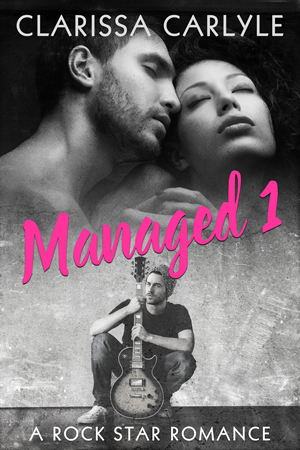 A Rock Star Romance
Note:
This is Book 1 of a 4 book series and ends in a cliffhanger. If you do not like cliffhangers, you'll want to get all 4 books, or the box set to read the entire series.
One night of pleasure can lead to a lifetime of regret . . .
Jasper and the Weeds are the hottest bands on the scene. Jasper, the lead singer's voice has made the band an instant success. At one of his concerts, Tara Jackson requests to see him. She is a well-known high-class socialite from the Wild and Town series. She set her latest fantasy on being the one to grace Jasper's bed. Jasper is powerless to resist her beauty and sex appeal.
Jasper never anticipated that one night of gratification would result in Tara posting pictures of their intimate moments on social media. When his fans learn of the escapade they quickly label him the bad boy of pop music.
Hailey Finch works for Big Deal PR firm and received the assignment to work with Jasper to restore his public image. She learned at an early age when she lost her mother to take care of herself and those who are important to her. She's convinced that Jasper made a bad decision that shouldn't be one that will cost him his musical career. Will she be talented enough to help restore Jasper's image and win back his fans? Or will she find that instead, she is at risk of losing her own heart?
Note:
This series contains some adult situations. 18+, mature audiences recommended.